​​​​​​​​
​​​​​​R.I.P. KEITH "Rooster" FOSTER

DEC 1950 - JUNE 2007
HHT / H COMPANY

LED ZEPLIN
BRIDGE TRACK

TANK COMMANDER
H COMPANY Under
Colonel James Leach
President
Oklahoma Chapter
Blackhorse Nomads M/C

Brigadier General James Herbert (Jimmie) Leach
87, of Lady's Island, S.C. died Thursday, December 17th 2009.
General Leach was born in Houston, Texas on April 7, 1922, the son of David W. Leach, Jr. and Ellen Curry Leach, both of Houston, and the grandson of Sergeant D. W. Leach of the 8th Louisiana Heavy Artillery, CSA.
General Leach entered the Texas National Guard in 1938. He attended Officer Candidate School in 1942 after his unit was called to active duty, prior to the Second World War.
He served in General George Patton's famous 4th Armored Division as a Company Commander of B Company, 37th Tank Battalion. He stayed in the US Army as a career Army Officer rising to the rank of full Colonel. He served in Korea and in Vietnam, where he was the 40th Commanding Officer of the 11th Armored Cavalry Regiment – The Blackhorse Regiment. After having moved to Beaufort, SC in 1986, the Adjutant General of South Carolina appointed Col. Leach to the post of Brigadier General in the SC Military Department.
His Decorations include:
· Distinguished Service Cross for Actions in France and Luxembourg during the Battle of the Bulge
· Croix de Guerre – Luxembourg
· Virtuti Militarie Award - Poland
· Three Silver Star Medals awarded during Viet Nam,
· the Legion of Merit
· Two Bronze Star Medals with "V" device and
· Five Purple Heart Medals for wounds received during the Second World War.
· Honors include: OCS Hall of Fame, Ft. Benning, GA; First recipient of the Order of St. George, US Armor Association. Professor of Military History, Ft. Knox, Kentucky. President – Military Officers of America Association and President of the Veterans Cemetery Committee of Beaufort (VCCOB)


He was an undergraduate of the University of Omaha, held a Master's degree in International Relations from Georgetown University.
He is survived by his wife, Marion Hiers Floyd Leach, of Hampton, S.C. and by his son, James H. Leach II (Jamie) & wife Annabelle of Palm Beach Gardens, Florida and one granddaughter, Annabelle Virginia Leach of Tallahassee, Florida.
General Leach was a member of the Beaufort Presbyterian Church, Sons of Confederate Veterans, the Beaufort Rotary Club, Thursday Club, and Military Order of the Purple Heart.

The family will receive friends on Sunday, December 20th between 2 - 4 PM the family residence, #9 Sussex Court, Lady's Island.
A Memorial Service will be held at 10:00 Tuesday, December 22, 2009 at the Beaufort Presbyterian Church with burial following at the Beaufort National Cemetery at 11:30 AM.
Memorials or Donations in lieu of flowers may be made to the:

Patton Museum Foundation
P.O. Box 25
Fort Knox, KY 40121-0025

Army Historical Foundation
2425 Wilson Blvd.
Arlington, VA 22201


James "Animal" Milton Hill, 62, of Perry, Oklahoma, died December 28th, 2011, at the VA Medical Center of Oklahoma City. He was born July 12th, 1949, at Picher, Oklahoma, to the late Milton and Norma Hill. He was a veteran of the Vietnam war, in the 9/19th Engineer Red Devils, then served in the U.S. Army 81/2 years.
One of Jim's favorite pastimes was riding his Harley motorcycle. One of his most important and selfless final wishes---giving the Gift of Life to several people he would never meet---was fulfilled through multiple organ and tissue donations. Survivors include a daughter, Jennifer Goodwin and her family, of Edmond.
If you wish to pay your respects, You can do so at: http://www.facebook.com/groups/195897232606/


Francis "Frank" Gowrie
FX

FX

We are deeply saddened to learn of the passing of Francis "Frank" Gowrie. An iconic Blackhorse soldier and NYPD legend, Frank died Saturday, 28 April
with his loving family by his side along with members of BHRCM.
ALLONS BROTHER WE WILL MISS YOU!

Mikayla A. Bragg
Mikayla Bragg

Bragg was assigned to the 201st Brigade Support Battalion, 3rd Brigade Combat Team, 1st Infantry Division, based at Fort Knox, Ky. She died two weeks before her scheduled return to the United States.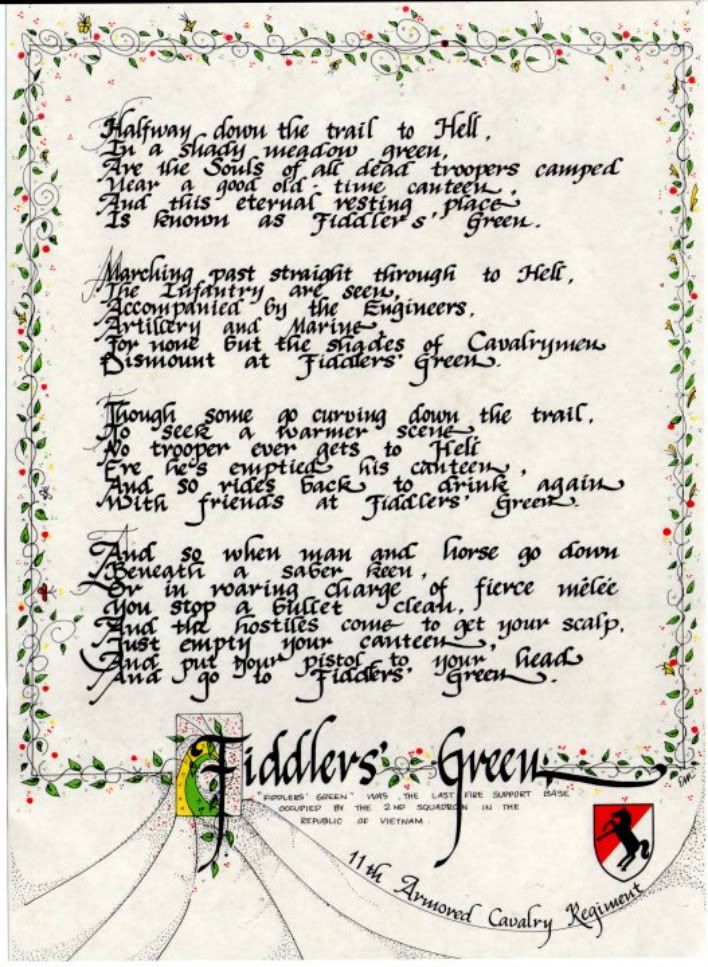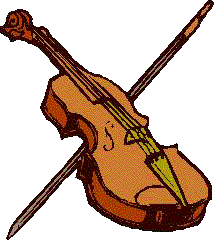 Double click here to edit this text.
Top
Robert John Phillips
I Trp 1/11th ACR
R.I.P.
June 13th 2014

Top served at Normandy , Battle of the Bulge ,
​Korea & Vietnam with I Troop 1/11th Armored Cavalry.
​He was 90 years young when he passed to Fiddlers Green

​An Honorary member and founder of BHRCM.

RIP John "Paintman" Clark
Florida BHRCM
9-16-2017

Anybody with more information about
John please send it to me and I will get it added to this.

Devine78016@yahoo.com​​​​​​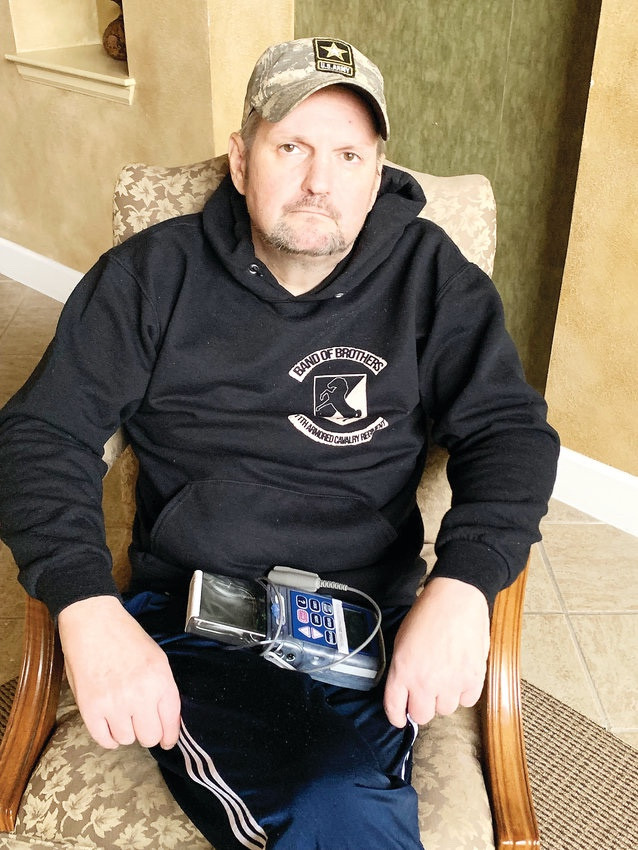 RIP Christian "Maverick" Redman
Colorado BHRCM
C Troop 1986-1989​
10-5-2019